The kitchen is the center of any house, therefore remodeling it can completely transform your dream home. But the notion of a kitchen renovation is sometimes accompanied by the expectation of a big price tag. The good news is that updating your kitchen need not be expensive. Can you really do a beautiful yet Budget Friendly Kitchen Renovation?
Yes, you can remodel your kitchen beautifully on a budget with careful planning, ingenuity, and wise decision-making. This post will provide you with some useful advice for remodeling your kitchen on a tight budget without sacrificing design and usability.
Effective Tips for Budget Friendly Kitchen Renovation
1. Set a Realistic Budget
It's imperative to create a budget before starting any renovation job. Make a decision about your spending plan and follow it. Find out the typical prices for labor, materials, and any other charges, such as licenses or expert services. Prioritize your expenditure in accordance with your budgetary constraints and be realistic about what you can do there.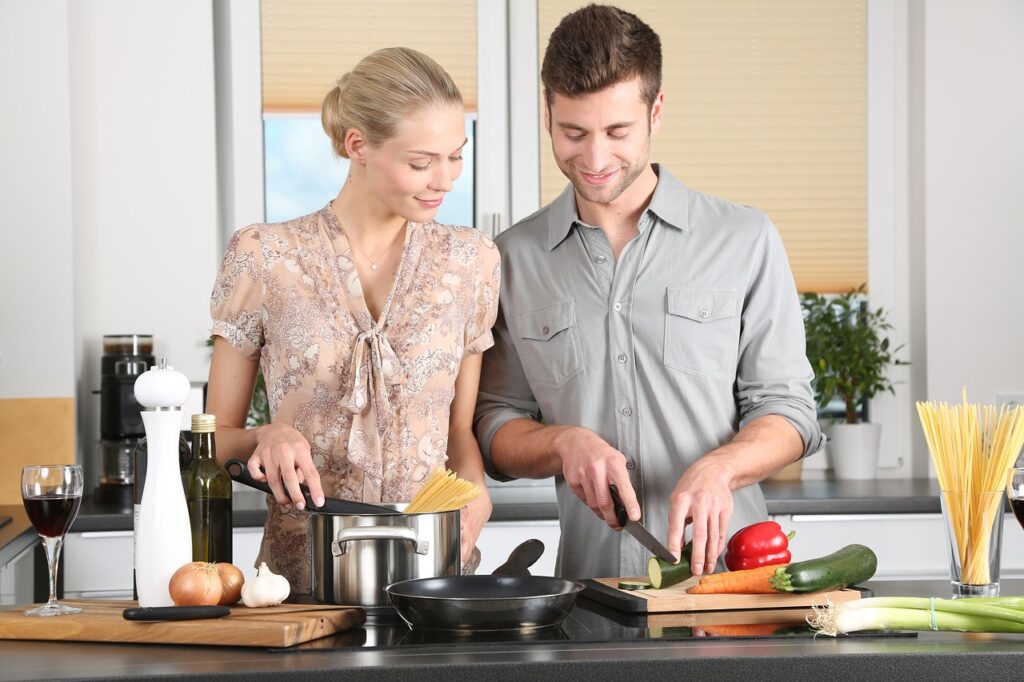 2. Plan and Design
Spend time on thorough planning and design to prevent costly errors or adjustments in the future. Analyze your requirements and remodeling-related objectives. Think about the functionality, design, and storage possibilities. To get ideas, look for inspiration in design periodicals, online resources, and social media. Make a thorough plan for the renovation that includes a list of the supplies, finishes, and fixtures you'll need.
3. Reface or Paint Cabinets
Kitchen cabinet replacement can be very expensive. Instead, think about repainting or refacing them to give them a modern, updated look. Refacing means preserving the current cabinet boxes and only changing the drawer fronts and cabinet doors. Another inexpensive solution that can drastically change the look of your kitchen is painting the cabinets. Pick a long-lasting paint finish, and for a finishing touch, replace the hardware.
4. Update Hardware and Fixtures
The appearance of your kitchen as a whole can be greatly improved by small adjustments. Think of replacing the handles, knobs, faucets, and lighting as well as the hardware and fixtures. You may update your kitchen with these reasonably priced additions without going over budget. For inexpensive yet high-quality hardware and fixtures, check for deals or discounts at home improvement stores or have a look online.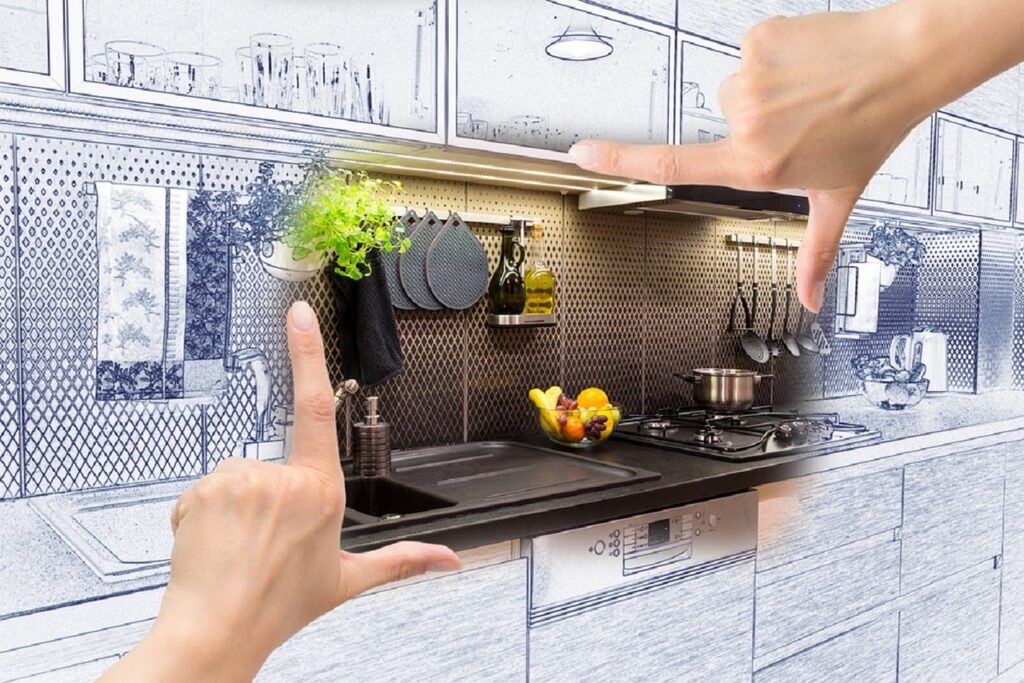 5. Focus on Countertops
Any kitchen countertops are a prominent feature, and updating them may greatly improve the room's aesthetic appeal. Although stones like granite and quartz can be pricey, there are less expensive options available. Take into account laminate or butcher block counters, which provide strength and aesthetic appeal at a fraction of the price. Investigate your options and pick the one that best suits your needs in terms of price and appearance.
6. Creative Backsplash Solutions
Your kitchen's decor can be instantly improved with a well-designed backsplash. Think about less expensive options before investing in expensive tile installations. Peel-and-stick wallpaper or vinyl can imitate the appearance of tiles while being inexpensive and simple to install. As an alternative, choose paint or beadboard for a special and affordable backsplash option.
7. Upgrade Lighting
In order to design the atmosphere and operation of the kitchen, lighting is essential. Consider replacing your lighting fixtures to enhance the room's aesthetic appeal and practicality. Replace old fixtures with contemporary ones that offer sufficient task lighting and improve the interior appearance. LED lights are a great option for cost-effective remodeling because they are durable and energy-efficient.
8. DIY or Partial DIY
To reduce labor costs, think about doing some of the renovation work yourself. You can take on tasks like painting, replacing outdated fixtures, or installing new hardware based on your comfort and skill level. However, be realistic about your capabilities and seek expert assistance for jobs that call for specialized knowledge, like plumbing or electrical work. A partial DIY strategy can ensure excellent work while helping to save total expenditures.
9. Shop for Deals and Discounts
Be patient and do your research to find the best prices on building supplies, appliances, and fixtures. At home improvement stores, keep an eye out for sales, or think about buying lightly used items from online markets. You might also think about going to clearance sales or outlet stores to find discounted cabinetry or appliances. You may locate high-quality goods at a fraction of their original price by being tenacious and savvy.
10. Prioritize the Essentials
If money is tight, prioritize the necessities first. Spend your money on essential components like cabinets, countertops, and lighting. These components significantly affect the kitchen's overall appearance and usability. If your budget allows, you can always upgrade or add ornamental pieces later.
Conclusion
It takes careful preparation, creativity, and a willingness to look into affordable options to renovate your kitchen on a budget. By keeping these suggestions in mind, you can alter your kitchen in a gorgeous way that also increases its value, functionality, and beauty without breaking the bank. Accept the challenge of designing a beautiful kitchen within your means and savor the accomplishment of a job well done.
I hope you liked reading the article about affordable kitchen remodeling tips we have shared above. Please check our home improvement section for more relevant articles.